FEDELE studies and reports
The Federation of associations of Spanish schools in Spain periodically carries out studies and reports related to our activity to give a good image of the ELE sector in our country and in the world, as well as economic reports and studies on the student's profile; thus contributing our research to the world.
Among the studies that FEDELE carries our periodically we can find:
Annual sector reports of the ELE sector in Spain
Own ELE training studies, the offer of Spanish in Spain, etc.
Economic studies of language tourism
Student profile, with variables that define the student who visits Spain to learn our language.
FEDELE Sector Report 2021
The FEDELE Sector Report 2021 is a document prepared by the Federation of Schools of Spanish as a Foreign Language in Spain to report on the state of the ELE sector in our country, taking as a population sample the federated centres.
2018 Sector Report
We publish our 2018 sector report. In it you can find information about the conditions of the 2018 federated centers, its improvement in recent years, and other variables of the sector such as:
Market indicators
Profile and preferences of the students
Marketing and commercialization
Staff
Incident factors in the sector and trends and forecasts for 2019
Strategic Plan for Language Tourism in Spain 2009-2012
Its purpose is to increase the levels of innovation and international competitiveness of all agents directly and indirectly involved with the country's linguistic-tourist activity.
The economic impact of international students in Spain – 2020
The following study conducted by Dr. Cristina Grasset and Ms. Bárbara García Menéndez; in collaboration with EDUESPAÑA and ICEX España Exportación e Inversiones and Spain Education Programs; is the sixth edition of a report on the economic impact of international students in Spain, first launched by the Asociación de Programas Norteamericanos en España (APUNE) in 2006.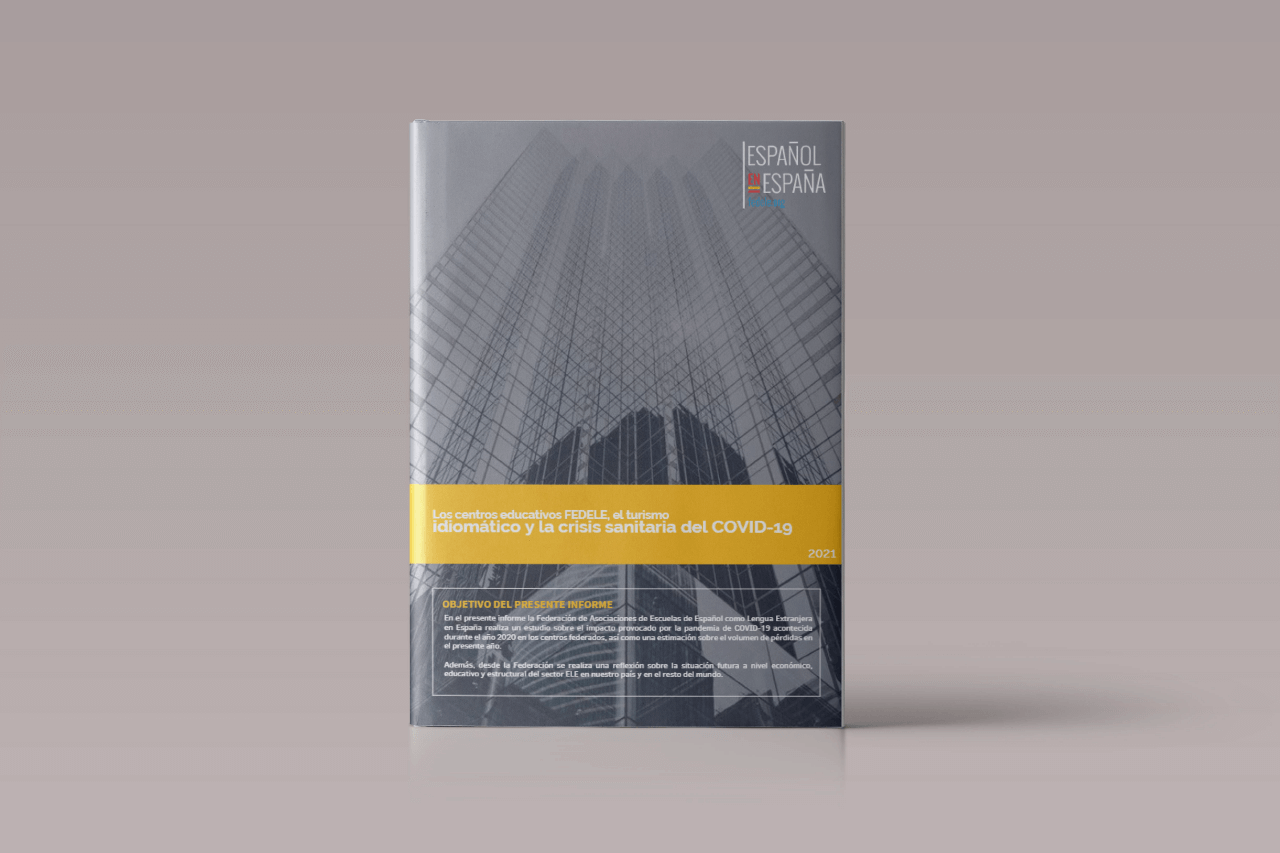 COVID-19 Impact Report
After the complete stoppage experienced by the sector in 2020 with the closure of classrooms, FEDELE has created this report where the losses of students suffered by the Federation as a whole in 2020 and what this represents at an economic level are studied.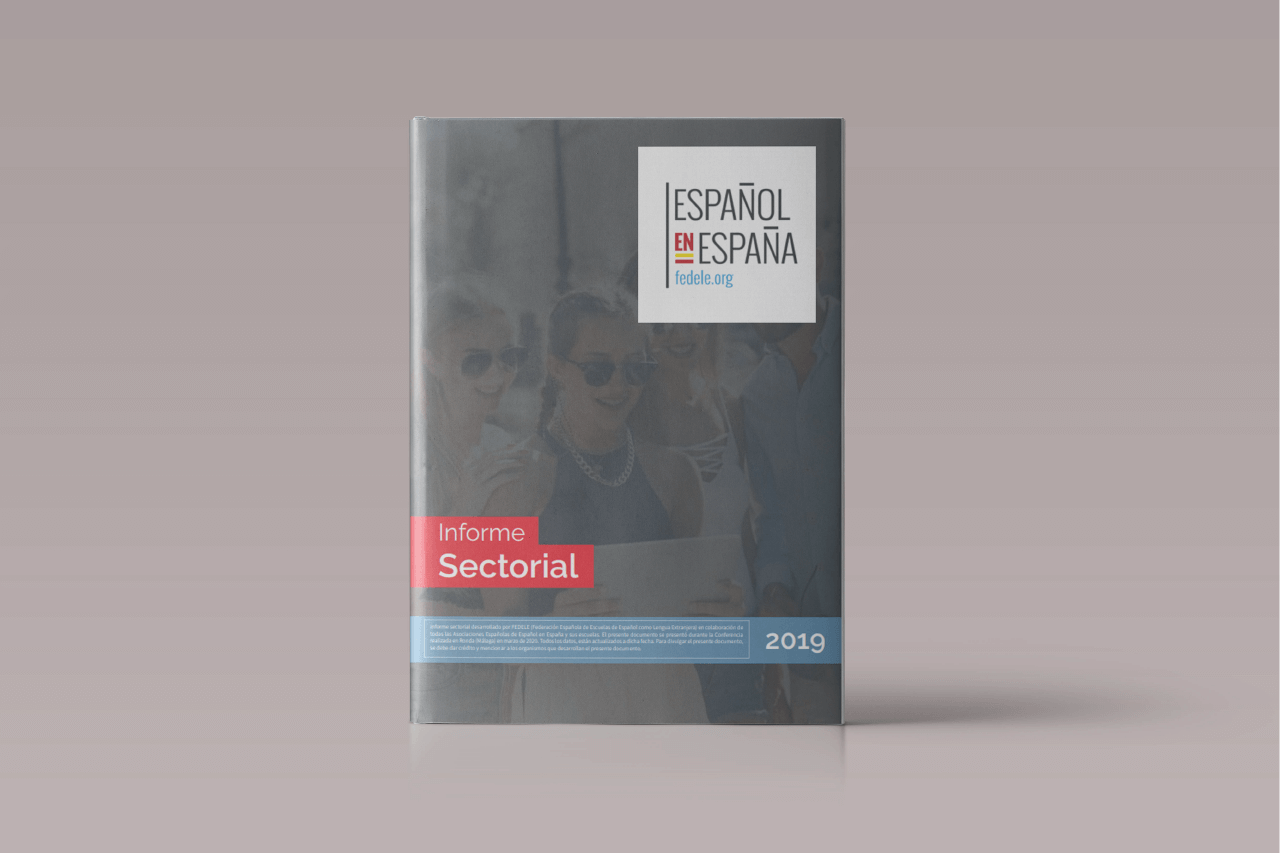 2019 Sector Report
You can already request access to the 2019 Sector Report, where the common sector variables are organized in our reports and, in addition, great research is done on the market with own studies that can in context the entire report. You can find the following information:
Market study
Influences of trade missions in the development of language tourism
Public policy and ELE education
Competitors in the language tourism
Emerging market development
New language products
Seasonally adjusted demand
El diseño de los programas culturales ofrecidos por los cursos de inmersión en español desde la perspectiva del coordinador-docente de grupos de estudiantes extranjeros: la lupa sobre el aprendizaje fuera del aula
Esta investigación de Natalia Umpiérrez Suárez (Universidade do Minho – Portugal) explora la perspectiva del docente de ELE en relación con el diseño, configuración y ejecución de los programas culturales ofrecidos en los cursos de inmersión lingüística y cultural para extranjeros en España.