Spanish school located in the heart of the city of Salamanca, where you will
learn in an easy, fast and dynamic way in a family atmosphere. We offer a wide variety of Spanish courses for all levels all year round, with flexible timetables and individual attention. Our groups are small: maximum 10 students. Very competitive prices. We have already available online and distance courses, teacher training and cultural courses oriented to the teaching of Spanish. We have an accommodation allocation service: Spanish families, shared apartments, university residences, etc. We also have a wide range of activities
available all year round: cultural, leisure, sports, etc.
Berceo Salamanca, your best option to improve and practice Spanish!
C/ Pedro Cojos 7 – 37001 Salamanca
Spanish language and culture
Cultural and sports courses
WiFi and air conditioning
Transfer from the airport
Field trips and gastronomic routes
Dance, film and cooking workshops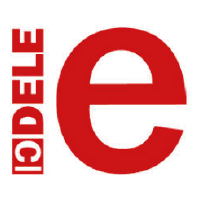 Learn study in Salamanca
Berceo Salamanca