Letra Hispánica is a school of Hispanic language and culture, and a center
for advanced philological studies, with a wide range of offerings for all
lovers of the broad universe of Hispanic culture. We have more than 15
years of experience in providing students and other collaborators with
tailor-made solutions that perfectly fit their needs and demands. Our
teaching philosophy is summarized in the motto of Teaching with Delight:
we like to take care of our students and teachers, providing them also with
accommodation, transfer services, extracurricular activities, and guided
tours, among many other options, to learn Spanish in a fun way.
C/ Peña Primera, 18 – 37002 Salamanca
DELE and CCSE preparation
Spanish language and culture
Intensive and extensive courses
Cultural and sports courses
Alternate Scuola Lavoro Programs
Programs with University Credits
WiFi and air conditioning
Transfer from the airport
Field trips and gastronomic routes
Dance, film and cooking workshops
Language exchange and sports activities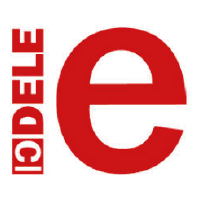 Learn Spanish in Salamanca
Letra Hispánica